Beth Wisden (Bee Holistic):
Website: www.beeholistictherapies.co.uk
Beth is currently expecting her first child and is not practising at the moment.
Beth is Danielle's daughter and is the Customer Services Director at Shop Holistic. As a second generation therapist,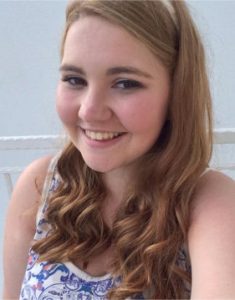 she has grown up with an understanding of nutrition, natural health, Yoga and spiritual concepts from an early age.
She is a Nutritional Therapist, having taking a slightly different route to her mother and learning from a scientific approach. So her sessions are also very different, using medical history, current conditions and many other factors to work out what deficiencies and/or toxicities you may be suffering. Her sessions include a full written report.
She qualified in Nutritional Therapy in 2015, having already completed her diploma in Indian Head Massage in 2014 and has been trained and attuned to Reiki II since she was 16. She is due to complete her Aromatherapy Massage Diploma in February and will shortly be offering Aromatherapy Massage with Reiki. She has just completed a Make-up course, and is continuing her studies with a Beauty Therapy course and now offers a tutorial style Youtube channel focusing on cruelty free cosmetics and homemade items.
Beth has personally had emotional issues and health problems such as candida, which have enriched her understanding and given her personal experience which she can draw upon for her clients.